New Concept In Children's Play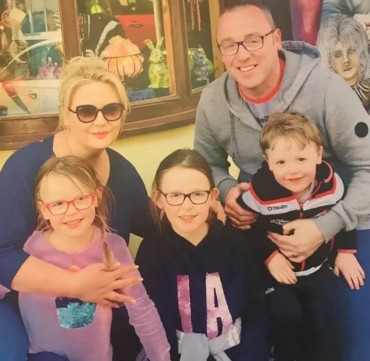 Happy Dayz is a small family run business, based 2 miles from Ballygawley Roundabout. It was founded by Laura & Paul Gault in June 2017.
The couple have 3 small children and spotted a niche in the market for a play centre within their area, that provided a SUPER clean environment, with high quality food and more importantly, amazing coffee!
The business went from strength to strength growing faster than they could have ever imagined.
They provided specific Autism awareness evenings for parents.
They were the first in Northern Ireland to set up morning and evening quiet play sessions for Autistic children, as well as specific sessions for children with physical disabilities.
They are well known within the Autistic and disability community to be approachable for any play activities they can provide to any family that need their centre. 
The couple also set up exercise classes for mums, in the centre, whilst the staff sat and played with their babies and toddlers beside the mums as they got some exercise in.
Then…. Covid 19 happened.
The couple nearly lost their business as the soft play Industry fell through the loop holes of Government Grants and loans.
The couple began to think outside the box. They started to provide outdoor tepee parties to families, they created a Birthday party in a box, providing a parent everything they might need to hold a party for their child at home: from banners, cakes, decorations and balloons.
They then created a service of "Santa in your Garden" where Santa and elves visited children at their front doors. Having chats and delivering presents. 
And with this perseverance and determination, they bounced back in 2021.
The business took on a different structure to which the couple adapted to; fewer people, a new booking system, and even more stringent cleaning regimes.
This business is again beginning to build strength, and the couple remain dedicated to providing a safe, secure, and enclosed environment for all children, 7 days a week.
500 new items in the toy collection
Throwing birthday parties is fun and easy
Multiple benefits from buying a membership
Fresh snacks and beverages for everyone
Over 1 000 visitors for the last year
Our Team of Professionals
Subtitle
The Best Park for Children
Some description text for this item